Inspirováno vámi
Oddejte se pečujícím rituálům krásy, které respektují jedinečnost každé pleti.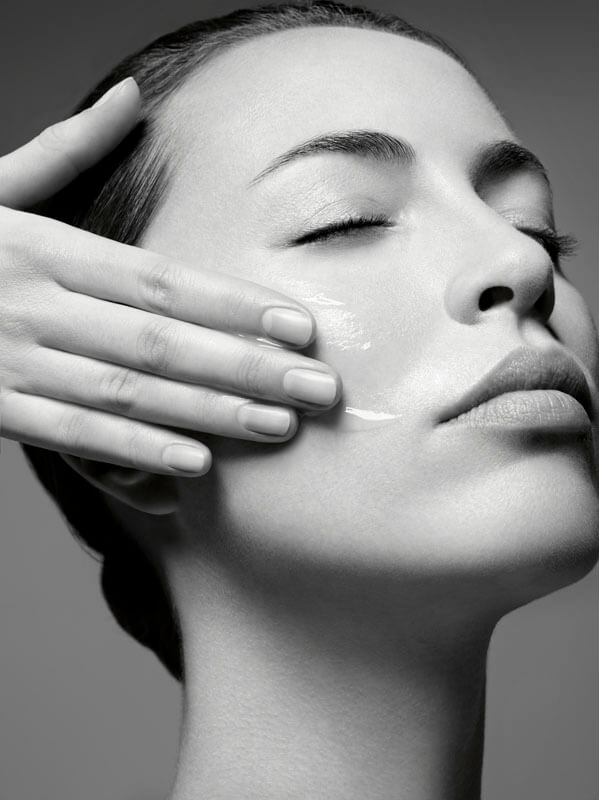 Jak se stát jeho součástí
Stálým klientům poskytuje salon Castle Cosmetic věrnostní program, díky kterému se vám dostane nadstandartní péče v oblasti kosmetiky a péče o tělo. Při vaší druhé návštěvě salonu vám bude nabídnuto členství. Vystavím vám věrnostní kartu, kterou založím v salonu do kartotéky. V kartě budu evidovat nasbírané body za procedury a nakoupené produkty. Za nasbírané body vám pak náleží odměna ve formě procedury.
1 bod = 1 Kč
Jak proměnit body za proceduru
5 000 bodů • peeling, masáž a zábal nohou nebo rukou během kosmetického ošetření
10 000 bodů • relaxační tělová masáž 60 min
14 000 bodů • SPA pedikúra Mavex
17 000 bodů • ošetření očního okolí
19 000 bodů • kúra Hydra 3Ha
Pokud službu využijete, vaše bodové konto se nuluje. Dostanete novou kartu a začínáte body sbírat znovu. Informaci o stavu vašich bodů vám sdělím vždy na místě v salonu.
Věrnostní program je především poděkováním Vám klientům za věrnost a přízeň. Pevně věřím, že to budete vnímat stejně.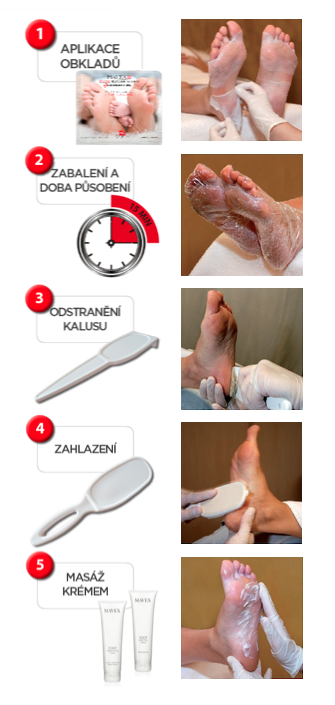 Swiss pedicure Calluspeeling by MAVEX
It completely removes cracked, hardened and rattled skin without the use of scarves, scalpels and milling cutters. This is an extraordinary cosmetic feet treatment with intense vascular protection, relaxation and antitubercular action. It ensures intense and deep hydration of the feet, stimulation of the blood circulation and activation of cellular metabolism. Treatment includes foot massage.
MAVEX products are completely natural and do not contain parabens, formaldehyde, added preservatives, mineral oils or paraffin. They are made with a synergic complex of plant extracts from Swiss alpine herbs and plants such as bitters, blueberries, spruce, fir and pure glacial water encased in liposomes.
cca 50 min • 750 CZK (as part of other cosmetic treatment or massage special price 600 CZK)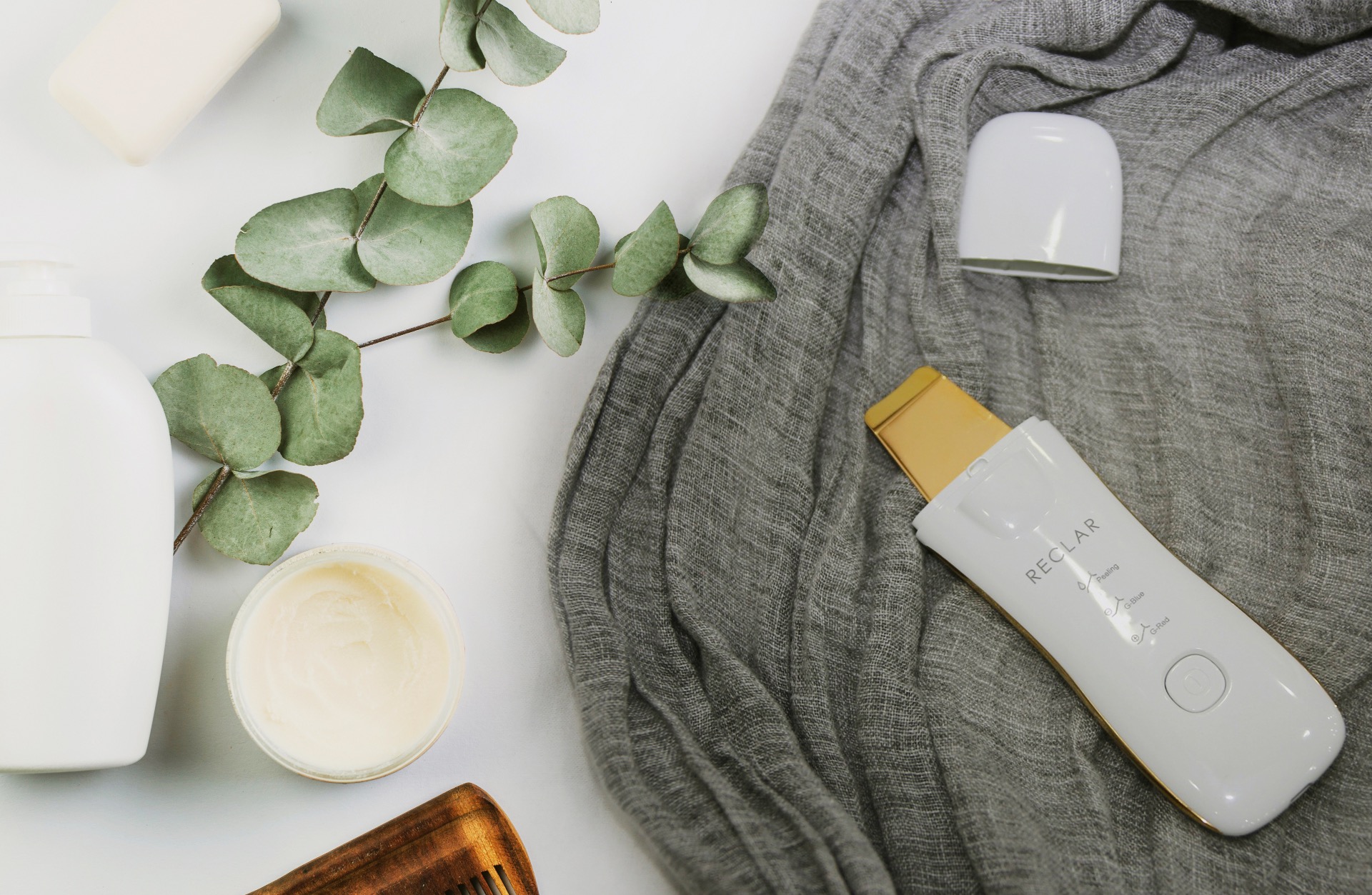 Ošetření ultrazvukovou špachtlí RECLAR
Jedinečné spojení ultrazvukového vodního peelingu, galvanické funkce a biostimulačního světla.
Modré světlo • galvanické blue-LED zajišťuje penetraci séra hluboko do pokožky, odstraňuje akné, nečistoty, potlačuje záněty. Pro zdravou a čistou pleť bez nedokonalostí.
Červené světlo • galvanické red-LED pro hedvábnou a mladou pokožku zajistí penetraci séra hluboko do pokožky. Je efektivní proti stárnutí, podporuje tvorbu kolagenu, zajišťuje pružnost pokožky, vyhlazuje vrásky a poškození slunečním zářením. Pro pružnou a mladou pleť bez vrásek.
Máte problémy s akné? Objevují se vám první vrásky a vaše pleť potřebuje omladit? Vyzkoušejte moderní, bezbolestné čištění a ošetření ultrazvukuvou špachtlí, které si zamilujete.
Ultrazvuková špachtle spojuje funkce hloubkového čištění, odstranění odumřelých, ztvrdlých částí pokožky a veškerého buněčného odpadu z pórů. Brání hromadění keratinu v ústí mazových žláz a tím snižuje riziko zánětů. Nahrazuje nepříjemné a agresivní mechanické čištění pleti. Pokožkatak nabude jasnější a zdravější vzhled bez zarudnutí či podráždění.
Pokud službu využijete, vaše bodové konto se nuluje. Dostanete novou kartu a začínáte body sbírat znovu. Informaci o stavu vašich bodů vám sdělím vždy na místě v salonu.
Ultrazvuková špachtle ale zároveň funguje i jako face-lifting. Při ošetření dochází k mikromasáži kožní tkáně, která v kombinaci s biostimulačním světlem přispívá k buněčné obnově pokožky, zlepšuje mikrocirkulaci, zvyšuje přísun kyslíku, stimuluje syntézu kolagenu a elastinu a posiluje antioxidační mechanismy. Výsledkem je rozjasněná, omlazená, čistá pleť.
Pro koho a na jaké partie je ošetření určeno
Slečny, ženy, muže na všechny typy pleti. Na oblasti: obličeje, krku, dekoltu.
Kolik procedur je třeba
Min. 1x měsíčně, v případě nečisté pleti, zanesených pórů se doporučují alespoň 4 sezení po 1 týdnu, dále pak udržovací ošetření 1x měsíčně.
Cena a čas procedury
Použití ultrazvukové špachtle je zahrnuto jako součást kosmetického ošetření ZDARMA.
V případě samostatného ošetření ultrazvukovou špachtlí:
30 min • samostatné ošetření • 650 Kč (1x kúra obličeje: odlíčení, čištění ultrazv. špachtlí, zapracování séra dle potřeb pleti vč. použití biostimulačního světla, maska, závěreční krém)
60 min • samostatné ošetření • 1.200 Kč (1x kúra obličeje, krku a dekoltu: čištění ultrazv. špachtlí, zapracování séra dle potřeb pleti vč. použití biostimulačního světla, maska, závěrečný krém)
Kontraindikace použití ultrazvukové špachtle
Nepoužívá se v těhotenství, při epilepsii, onkologických onemocnění, v případě implantovaných defibrilátorů nebo stimulátorů, či jiných elektronických zařízení, pokud máte opar.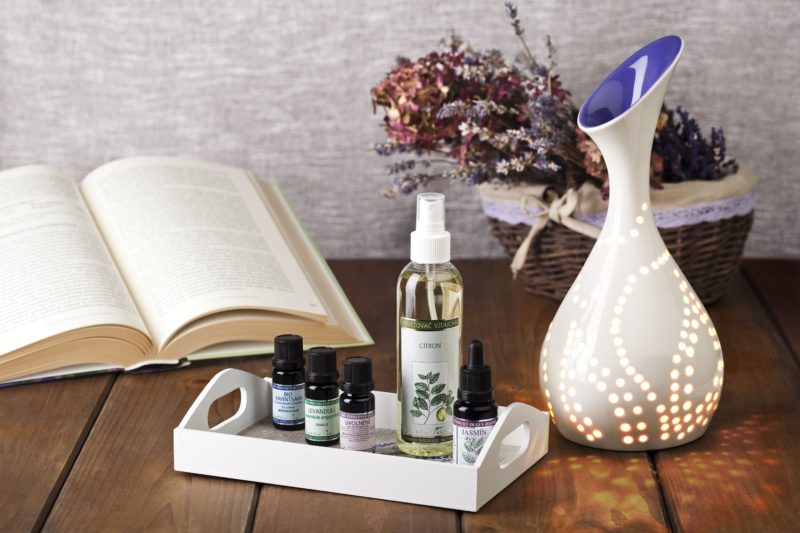 Massages in my salon are based on various techniques such as Breuss and Dorn methods, classical Swedish massage, relaxing or aromatherapy massage. When I massage, I always choose the technique with respect to the client's wishes and his current physical and mental state. Massages are made with bio-quality vegetable oils that have beneficial effects on the body's skin. They contain bioactive substances and vitamins that nourish the skin, keep it supple and velvety soft.
Dorn method
A gentle manual technique that releases blockages and pain in troubled areas - mostly around the spine, hips, knees, ankles and shoulders. It compensates for the different lengths of the lower limbs and thus corrects the static of the body.
Information on the current price is available at the hotel reception.
Breuss massage
It perfectly complements Dorn's method. This is a gentle spine massage that helps relieve tension and muscle tension in the spine. At the same time it is a pleasant energy and relaxing massage.
Information on the current price is available at the hotel reception.
Swedish massage
This is the most well-known and most used massage mostly in European countries. Its main goal is to eliminate muscle tension and fatigue.
Information on the current price is available at the hotel reception.
Aromamassage
Literally a body and soul spa. Aromamassage has stimulating and soothing effects. It is done with plant essences that bring the body of bioinformation out of nature.
Information on the current price is available at the hotel reception.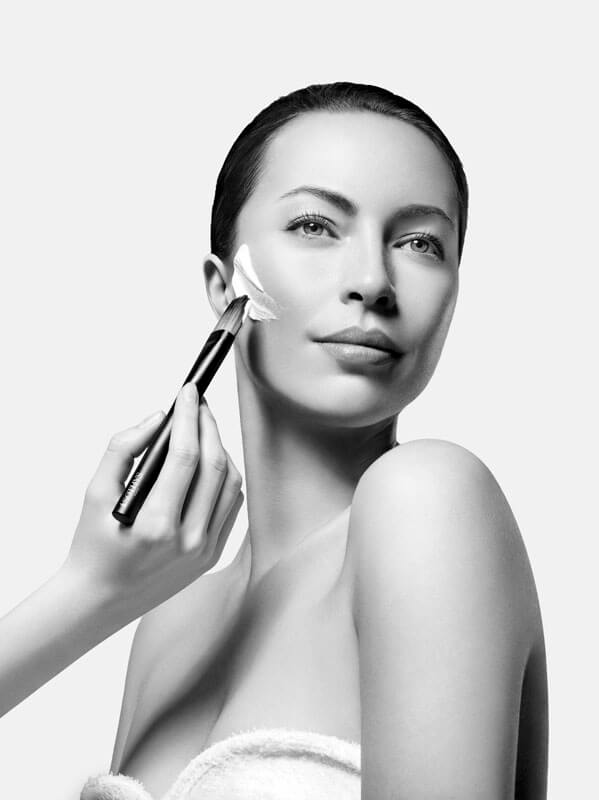 Basic facial for all skin types
This introductory facial suited for all skin types is designed to maintain a healthy, clear complexion. A customized selection of products addresses the current needs of your skin. Thorough cleansing followed by the application of an ampoule and treatment mask refresh the skin while a relaxing facial massage Digi-Esthétique® helps alleviate stress and provides a sense of wellness.
cca 1 h 15 min • 1.200 CZK (price includes ultrasound beauty device skin treatment including biostimulation light therapy for free)
Eau Thermale SPA™
Ultra calming, desensitizing and soothing treatment for sensitive and reactive skins. Incorporating healing SPA™ Thermale water and specially selected botanicals to provide immediate and lasting relief and strengthen the skin. A double layer cocooning mask in combination with our unique decongesting facial massage with chilled porcelain spoons immediately calms and soothes your skin.
cca 60 min • 1.400 CZK
Eye contour treatment
This refreshing & anti-aging treatment addresses the concerns of the eye area. Vitamin and Hyaluronic enriched serum coupled with a relaxing eye massage using chilled porcelain spoons brings immediate relief to tired strained eyes and helps improve the appearance dark circles. A fresh tensor gel mask and eye smoothing patch diminish puffiness and provide an instant lifting effect.
Individual treatment • cca 50 min • 850 CZK / Part of another treatment • 550 CZK
Glysalac peeling facial
A gentle, yet effective dual-action exfoliation using an active combination of glycolic and salicylic acids to help lift away dead surface cells to reveal a clear, even complexion. This treatment can be included as part of basic treatment or Hydra 3Ha™ treatment.
Individual treatment • cca 30 min • 700 CZK / Part of another treatment • 250 CZK
NO2ctuelle - večerní ošetření pro unavenou pleť
Special evening treatment with stabilized vitamin C, that rejuvenates skin and cauliflower plant extract, that works as oxygen. It's focused on detoxication, stress reduction and fatigue elimination. The best time for the treatment is after 6 pm as it prepares your skin for night. Active substances work during the night for your perfect look after waking up. The treatment includes make-up removal, eyebrow trimming, gommage, skin cleansing, NO2ctuelle cream, Digi-Esthétique® massage and final massaging mask with phytoendorfins. You will receive 1 pack of home care mask as a gift.
cca 1 h 15 min • 1.550 CZK
Seasonal treatment - Limited edition
Sensory treatment full of vitamins or minerals in combination with plant extracts is full of flavors, colors and relaxation. The goal of treatment is to oxygenate, stimulate, regenerate and strengthen the skin's defenses. It is radiant after treatment, united and better fights with adverse weather.
The treatment is suitable for all skin types, men and women. Particularly suitable for dull skin, tired, lacking brightness. Seasonal treatments are available 2 times a year in limited edition.
⇒ SPRING - SUMMER 2017 SEASON WITH STAR FRUIT & PERSIMMON
cca 1 h 15 min • 1.450 CZK
Detox Energy™
Treatment with a strong combination of active ingredients to protect your skin from the undesirable effects of stress from a polluted environment, which can accelerate its aging.
cca 1 h 30 min • 2.200 CZK
Hydra 3Ha™
Solution to quench thirsty skin and combat dehydration. In a perfect alliance of technical advancement and sensory pleasure, this treatment combines ultra-comfortable textures with high-performance active ingredients to bathe the skin with well-being and provide it with a sensation of absolute hydration. A combination of hyaluronic acid and patented Boletus 1055 extract reactivate the natural hydration levels to reveal a more youthful complexion. Moisturizing serums, ultra-nourishing massage cream and enveloping mask restore skins natural softness and suppleness.
cca 1 h 30 min • 1.950 CZK
Youth treatment with ßP3. TRI-COMPLEX™: Saffron-Sophora-Peptides
Targeted protection against oxidative stress and the visible appearance of chronological ageing skin: wrinkles, slackening tissue and irregular pigmentation zones. Highly sophisticated treatment combining high performance products and targeted professional application methods to make your face look younger. Suitable for all skin types.
cca 1 h 30 min • 2.050 CZK
SOTHYS Homme
Created to answer the needs of a man's skin. This energizing deep cleansing treatment combines volcanic rock to detoxify the skin and hyaluronic acid to replenish. An exclusive and tailor made solution for men featuring a scalp, face, neck and shoulder massage to induce immediate relaxation.
cca 60 min • 1.200 CZK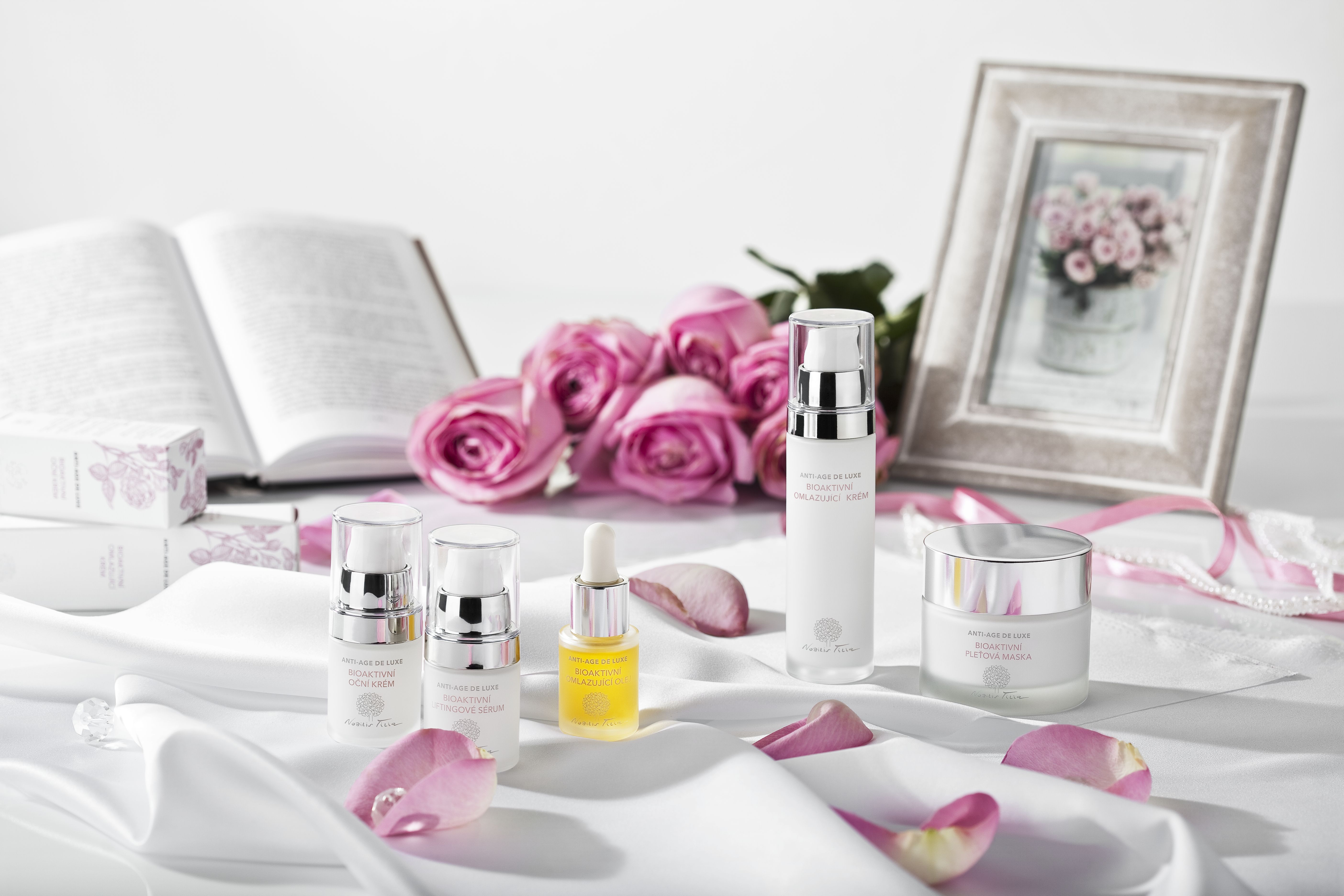 Bio Phase by Nobilis Tilia
Luxurious organic facial treatment based on the activition of enzymes naturally occurring in the deeper layers of the skin. The intensive cure significantly reduces oxidative stress, brightens the skin, visibly rejuvenates, strengthens its protection and promotes regeneration. Bio Phase also offers a relaxing aromatherapy ritual due to its strong concentration of synergistic mixtures of essential oils.
60 min • 1050 CZK • deep cleansing extra fee • 150 CZK
Facial treatment for all skin types by Nobilis Tilia
75 min • 1050 CZK • deep cleansing extra fee • 150 CZK